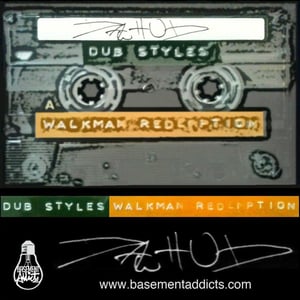 $

5.00
Limited Edition pressing on Dub Styles on cassette. Get down with Dawhud's "Dub Styles" the way it's supposed to be heard, straight off the cassette ish like Dilla would say.
Dawhud present's: "Dub Styles: Walkman Redemption (Chronic Tape version)." "Dub Styles" is an ode to the legacy of what mixtapes were and cassette culture. As a follow up to "Basement Sessions," Dawhud gives us the album/mixtape within his debut LP. As it begins with a variation of the skit from "Basement Sessions" we are taken down the rabbit hole as the hiss from the tape begins.
Simply put… dub as in mixtapes and dub as in reggae hinted boom bap.
Intro - Side 1
Come Equipped produced by Dee Supreme
Ever-F.R.E.S.H.
Dub-lude
Say Word
BOOM!
Dub-L
B-Boy Stance
One, Two Yo! (feat. Pacewon) produced by DL Orion)
The Day
The Basics produced by Dr. Peppersauce aka Max Power
Intro - Side 2
Walkman Redemption
Swing (TransAtlantic) produced by Dee Supreme
Watch Out Now
Q&A produced by Josh G
Wheels of Steal
Rock the Spot
Dub-lude 2
Dub Styles (remix)
Outro Dub
Badda Boom