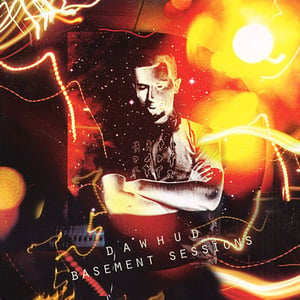 $

5.00
Dawhud, pronounced Daaa-Wu'd, presents his debut LP, "Basement Sessions," a journey back in time to when golden age hip hop rocked the spot. In the current state of swagger heavy product placement corporate rap, "Basement Sessions" is a concept LP that takes the listener back to the high school days of mid 90s hip hop in a "Fight Club" package. Those who fiend for dusty grooves and SP1200 boom bap will not be disappointed with Dawhud's classic sound and B-boy laced tracks.
(best of 07 picks from Redefine Magazine) When LP only leaked!!!!!
Ryan Pangilinan - "Redefine Magazine"
"Dawhud - Basement Sessions
Indiana transplant by way of Seattle, Dawhud's debut album is a trip back to Golden Age-era hip-hop. Confined to a Fight Club-like concept, Dawhud and company rip through each track like Jared rips through turkey subs. Easily the best hip-hop record of the year."
Jose Gutierrez Jr., M.Ed. - "Weekly Volcano Magazine"
"Sessions is a thematic composition that pays much overdue homage to the mid-'90s, popularly recognized as the second golden era of hip-hop -- the reigning days of Black Moon, The Nonce, Wu-Tang, Masta Ace, Big L, etc. Sessions is worthy of your time."
credits
released 19 August 2008
All tracks produced and written by Dawhud. (except where noted)